Import:
1. Here we have a Dxf data,or a Dxf data is export from Auto CAD or some others.
2. Right-click on [Map],click [Import] → [DXF(*.dxf)].

3. Pop up the [Import DXF] dialog, click the [Select] button to open a DXF file.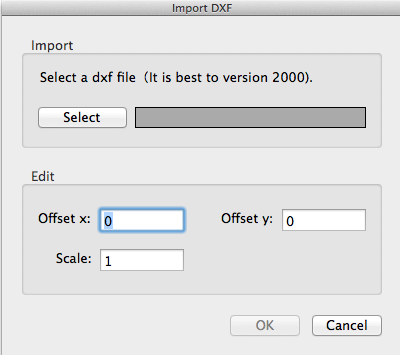 4. Shown: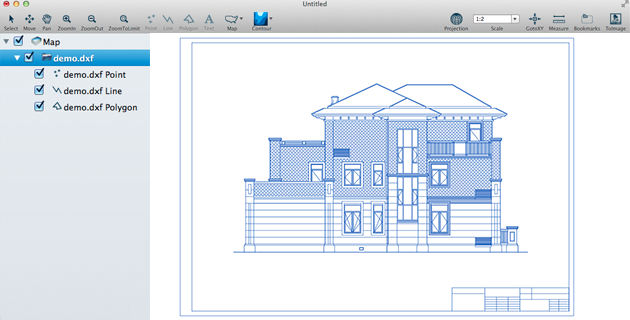 5. Note:
(1) When there are groups of objects in the DXF file, we must ungroup them;

(2) The import function of curve and text are not currently supported.
Export:
1. Select the layer and right-click the mouse, move to [Export], click [DXF].