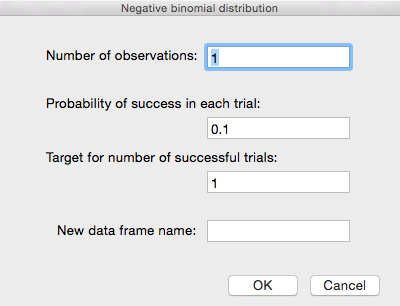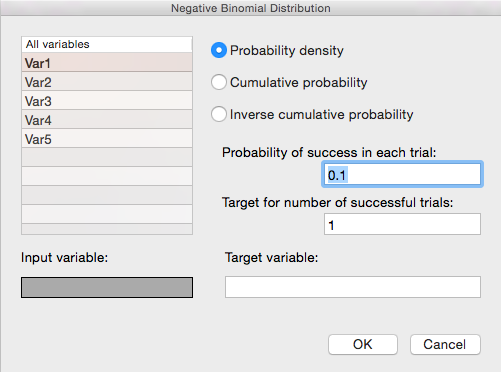 Arguments
Number of observations: Enter the number of rows of random data you want to generate.
Probability of success in each trial: Enter a number between 0 and 1 for the probability that a specified event occurs.
Target for number of successful trials: Enter a positive integer representing the number of times the event must occur.