1. By a csv / txt file
(1) Here we have a dimension data.
(2) Add a contour layer.
Steps:

1> Select [Map] and right-click the mouse, click [Add] → [Contour layer].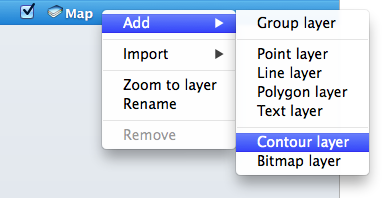 2> Pop up the [Grid info] dialog. Keep the default settings, click [OK]. We added a new contour layer.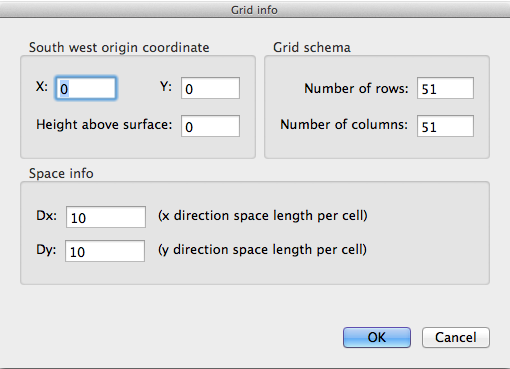 (3) Select the new contour layer, right-click the mouse, click [Dataset].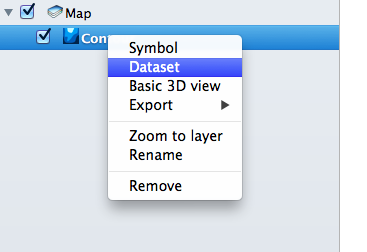 (4) Pop up the [Dataset viewer] dialog.
Invalid value: The value that ,we believe is invalid,just used for placeholder,like noise level ,when the
value is under -99,we believe that is useless.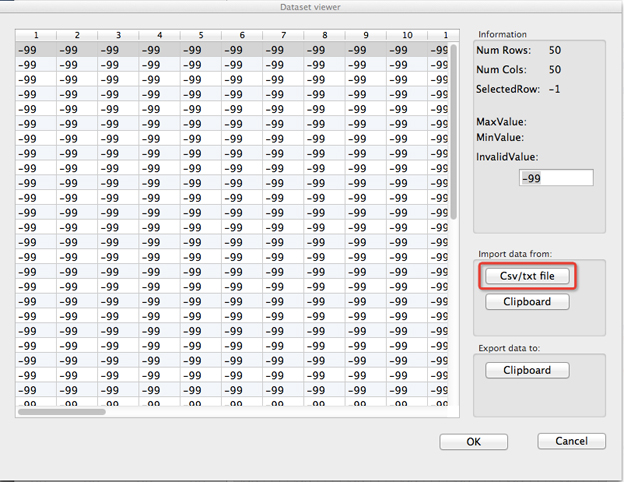 (5) Click the [Csv/txt file] button. Select a file, Click the [Open] button. Then pop up the [Data import] dialog.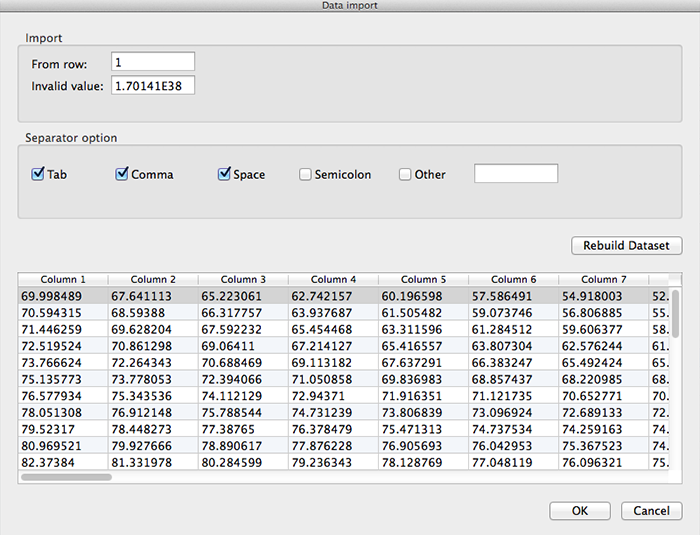 (6) Click [OK]. We can click [Cancel].

(7) We can remove the contour layer the we just added. We add a new contour layer again that it has 39
rows and 50 columns.
(8) Import data again.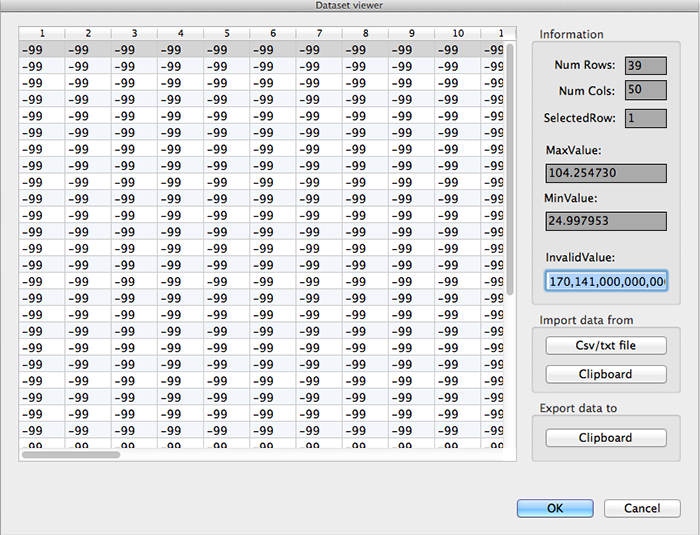 (9) Click [OK].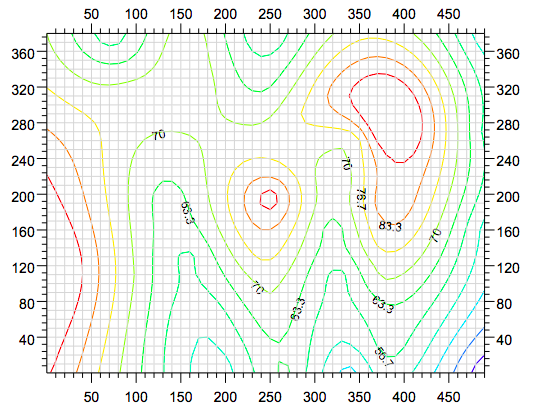 (10) Fix symbol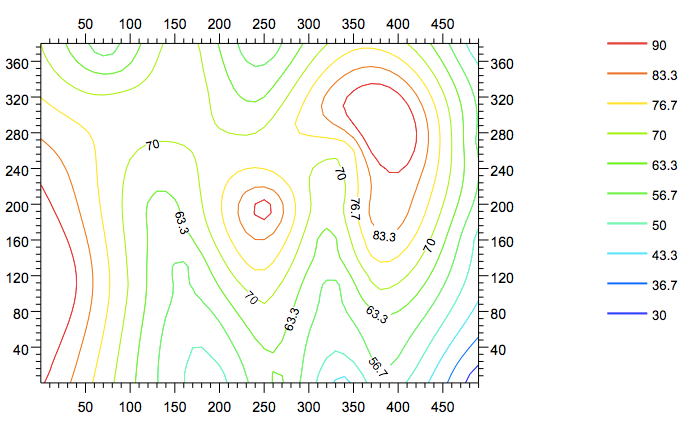 2. By clipboard
(1) Select the 2d data that you want to import ,you can do that by drag operation or
ctrl a.Right-click on and select to copy menu item.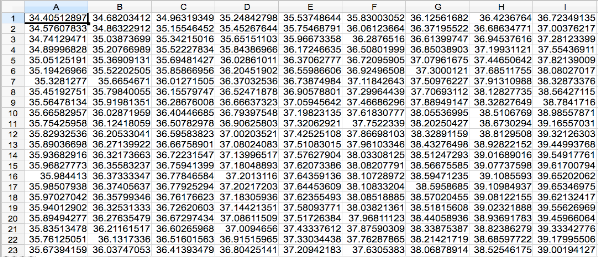 (2) Open [Dataset viewer] to click the [Clipboard] button.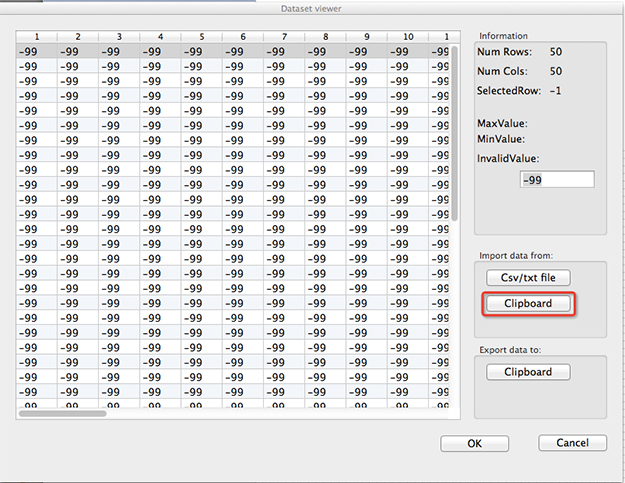 (3) Now we got a contour map.