Summarize:
Add data into the attribute table of the feature layer.

Steps
1. We have a feature (point, line, or polygon) layer and a table (*.dbf, *.csv, *.txt) layer.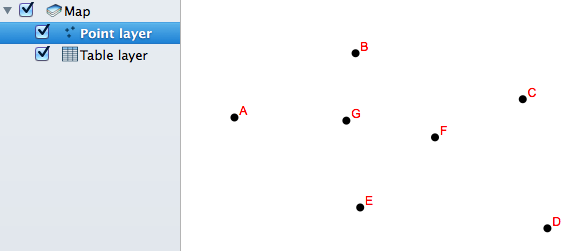 2. See attribute table

3. Select the feature layer and right-click the mouse, click [Add data from table].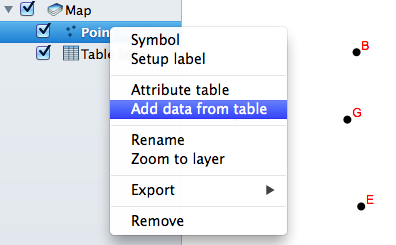 4. Pop up the [Add table from table] dialog. Typically, you'll add a table of data to a layer based on the value of a
field that can be found in both tables. The name of the field does not have to be the same, but the data type
has to be the same; you add numbers to numbers, strings to strings, and so on. you establish a one-to-one
relationship between the layer's attribute table and the table containing the information you want to add.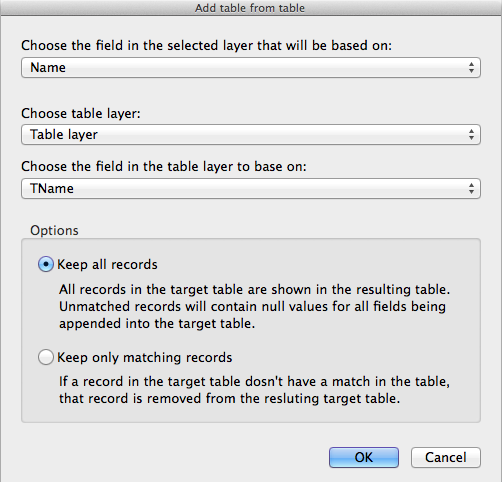 5. Select Keep all records

6. Select Keep only matching records