Summarize:
Deletes features in the input layer which have identical values in a list of fields. If the field Shape is selected, feature geometries are compared.

Usage:
• The input layers can be point, line, or polygon layers. The names of all input layers must be unique.
• All selected layers must be of the same type.
Diagram: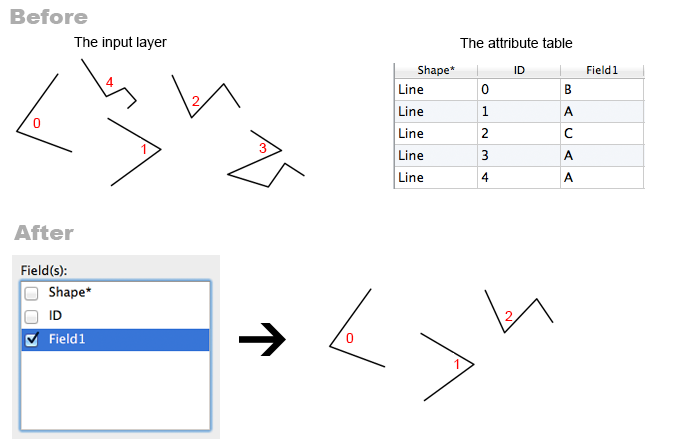 Dialog: