Summarize:
Creates a new layer containing singlepart features generated by separating multipart input features.
Usage:
• The input layer can be line or polygon layer.

• The names of all input layers must be unique.
• The attributes of the input features will be maintained in the output layer.
• Each part of a multipart input feature will become an individual singlepart feature in the output layer. Features
that are already singlepart will not be affected.
Diagram: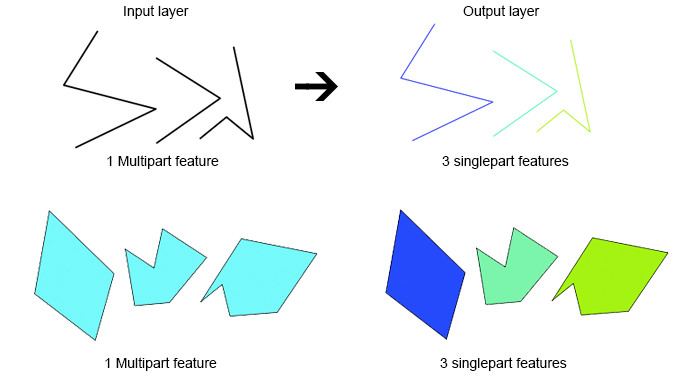 Dialog: